New Orleans Pelicans: What's been different for E'Twaun Moore?
The New Orleans Pelicans seem to be getting into a groove. They've won two straight and three-of-four. Over those last four, E'Twaun Moore has been one of the players to step up in a major way. What's been different for the shooting guard early on this year? Is his success sustainable throughout an entire season?
When the New Orleans Pelicans started the season, there was a clear pecking order on the roster. Anthony Davis and DeMarcus Cousins were the "big dogs" with Jrue Holiday serving as their third.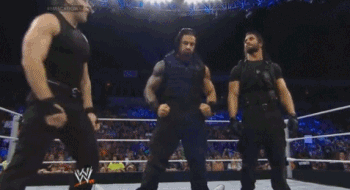 After that, however, things became unclear. The roster held Rajon Rondo, but he started the year injured. Dante Cunningham proved valuable last season, and Ian Clark was an exciting addition as well. Meanwhile, Jordan Crawford could score at will, and Tony Allen's defense made him extremely important.
It's E'Twaun Moore that has served as the number four to the "Hounds of Offense".
On the year, Moore is averaging 11.7 points per game on 53% shooting (44% from three). He's still playing extremely strong defense, and is picking up 2.4 rebounds and 2.0 assists per game as well.
Over a recent four game stretch, Moore elevated to a new level. He averaged 15.8 ppg on 66.7% from the field (61.1% from three) in that time.
The biggest change is pretty obvious. DeMarcus Cousins gives the Pelicans another outlet on offense. With another first option, there are fewer situations when Moore is the center of the offense. While he's a solid player, being the center of an offense should never be part of the deal for Moore.
As a floor spacer, Moore helps the offense find a rhythm. He also has an underrated driving game, and has used that to his advantage early on. With Cousins and Anthony Davis clearing the lane, Moore has an easier path to the basket.
What's most impressive this, however, is that New Orleans hasn't been at full strength for the entire four games. Davis missed two games in that stretch, making Moore a bigger part of the offense.
He didn't shy away from the responsibilities, having two strong games. When Davis returned, he managed to put together his best game of the yea. Moore went 10-for-13 (4-for-6 from three) with 24 points, to go along with two rebounds and two assists.
Spending a full season with such dominant big men and a fantastic guard next to him could do wonders for Moore. The 28-year-old needs to stay active and keep moving on offense. If he gets open, his shots can fall.
Of course, it's not hard to argue that his numbers aren't sustainable. His shooting percentages are through the roof, and easily the best of his career. At the same time, E'Twaun Moore has never been so well hidden on an offense. With this in mind, all signs point to a career-year.
All statistics provided by ESPN.com.