Pelicans: 3 years later the Anthony Davis trade is still paying off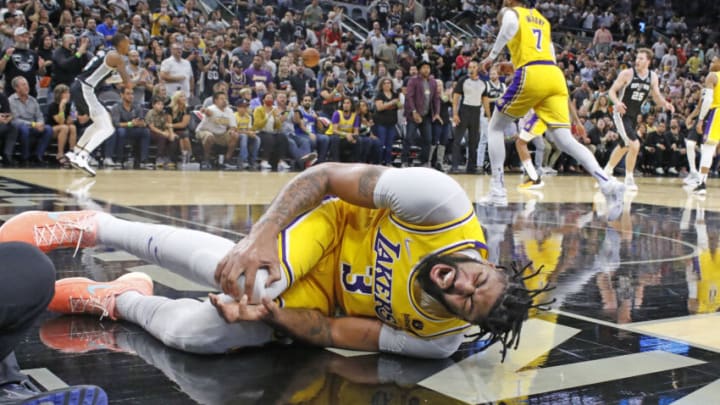 Anthony Davis #3 of the Los Angeles Lakers (Photo by Ronald Cortes/Getty Images) /
When the New Orleans Pelicans traded superstar Anthony Davis to the Los Angeles Lakers it changed both franchises forever.
The Lakers got their title, but gutted their team of young talent and draft picks, and we are now seeing the result, as they have a top heavy payroll and the Pels are still cashing in their picks.
The Pelicans rebuilt their team with young talent, but as promising as their future is, it is still just theoretical at this point, as the team still hasn't made it out of the first round of the playoffs since dealing AD.
We are just past the three year anniversary of the trade, and while the Lakers got their bubble chip, New Orleans looks like the more promising team going forward.
New Orleans Pelicans: The Anthony Davis trade
This was one of the rare trades that worked out well for both teams, as LA added another banner to their rafters and the Pelicans were able to get rid of an unhappy player in return for a boatload of assets.
David Griffin has done a good job of turning those assets into players, as here are all of the players on the roster the Pelicans have gotten directly or indirectly from the Anthony Davis trade:
Brandon Ingram
Jaxson Hayes
Herbert Jones
Garrett Temple
Dyson Daniels
CJ McCollum
That is the makings of a pretty good team in itself, as you have five guys who have played big roles for the Pelicans and will continue to do so in the future, as four of them (sorry Garrett) haven't even hit their primes yet.
But the trade isn't over yet, the New Orleans Pelicans still have another unprotected first coming from the Lakers, a swap that is starting to look like it might be really good and a second-round pick from the Bulls that they got from the Lonzo Ball trade.
When it is all said and done, the Pelicans will likely have seven guys at least on their roster that came from the AD trade, which will make it one of the biggest trades in league history.
But it won't matter until the Pelicans win a ring of their own, as the Lakers already got their title from the AD trade no matter what happens for them in the future.